Thought Hub
Embracing new horizons; trends that will continue to transform marketing in 2020
You talking to me?
The situation:
Personalisation goes next level in 2020 and companies not delivering connected and consistent customer experience will begin to suffer. Customers – whether they are consumers, partners, employees or stakeholders – have reached a tipping point in their expectations for seamless, relevant experiences. The new communications template demands a lot of culturally relevant content produced and distributed quickly across multiple channels… all while being personalised. It's a major challenge and few have it nailed. Many brands have invested significantly in marketing technology to facilitate and automate this although interestingly, Gartner reports marketing teams will spend 10 percent less on marketing technology in 2020, as the market seeks to extract value from their technology investments, it's the first spend decline in a long time.
Our view:
Businesses need to set up programs, processes and sustainable, scalable skill sets that can deliver consistently over time. Business resilience and continuity needs to be a priority, whether it's maintaining consistency when key people leave or ensuring that you have a system to identify that tech has moved on, so you can move with it. Next-practice solution providers who can help marketers deliver on the marketing technology promise and extract value from tech will be popular, but in short supply.
Do not disturb
The situation:
Dealing with privacy has been a simmering topic for a while now and with worldwide consumer and government concerns reaching boiling point, it's set to be a key issue for 2020 across the board. As Microsoft CEO Satya Nadella said recently: "clearly privacy is being regulated to become a human right".  Marketing is right in the middle of the debate, with the spotlight shining brightly on how the industry uses data. Major players are looking at how to leverage first-party data in the marketing ecosystem but… with many of the data onboarding systems relying on third-party cookies, the ability to deploy first-party data across the open web becomes more difficult as third-party cookies are increasingly harder to use.
There is talk of zero-party data — data that customers willingly share with marketers (everything is "declared" because it is user-supplied and self-reported) however connectivity remains a key issue and the same cookie challenge remains as with first-party data. That is, without effective web ID infrastructure to transport data from Point A to Point B (which currently includes third party cookies) data will be trapped at the source.
Our view:
There is no doubt the ad tech market is set for major changes due to privacy regulation. Given the unpredictable nature of government legislation, like most industry observers we can't predict how this will play out. Except to say we are looking at the situation as an opportunity, rather than a debilitating problem, it's the only way forward.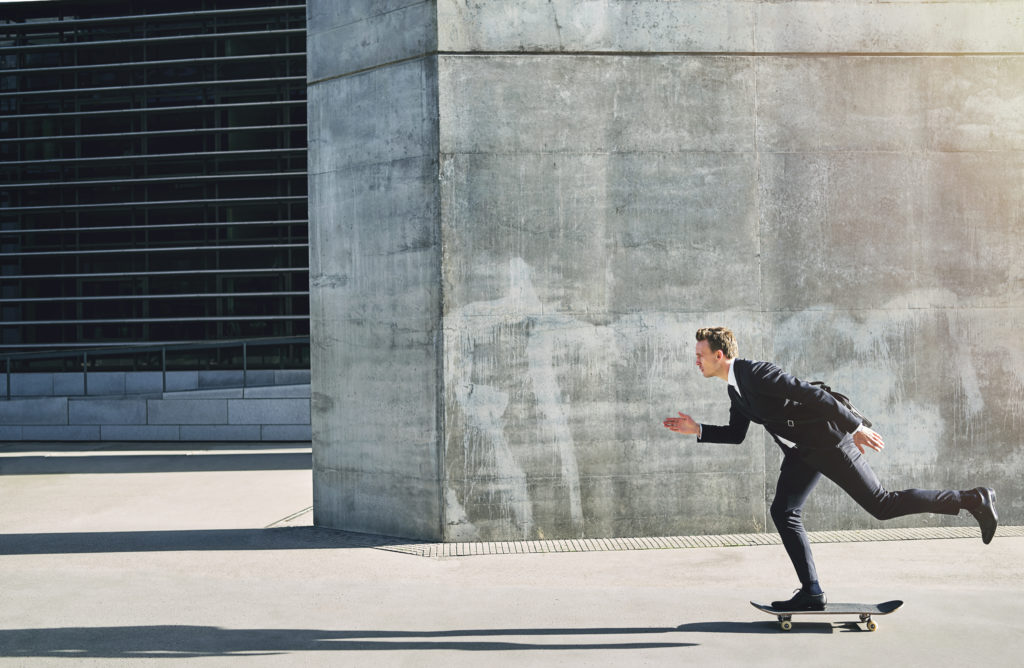 You're breaking up…   
The situation:
The media planner's life gets increasing tougher. Media and audiences continue to fragment and new media channels are emerging all the time, and many are not ad friendly.
Disney+ has launched, adding to the proliferation of non-ad funded streaming options that are taking audiences from the commercial networks. The commercial TV networks are looking at a proposal to launch a single platform that allows buying across all commercial channels simultaneously but have said it won't be ready until 2021 (they might out of business by then!). Audiences are growing quickly on connected TV in Australia and given the fragmentation, advertisers could do with a well-run commercial network platform to buy against otherwise it's all too easy to default to the Google/Facebook option for scale, reach and simplicity.
Our view:
The commercial networks should expedite their idea to create a single platform. ASAP. It could be a game changer and make it easier to buy connected TV at scale here in Australia.
How do you Feel?
The Situation:
The ongoing quest to leverage data for more personalised automated marketing communication has seen the pendulum swing too far away from brand building activities that get people excited about brands and experiences. The 'science' and bottom of funnel activities have overtaken the 'art' and top of funnel activities, to the detriment of human empathy and  enraging brand desire. Consumers are consuming vastly more content and engagement rates will continue to decline if content has no emotional resonance.
Our view:
Increasingly, new types of data provide us with the opportunity to understand the emotional dynamics behind human behaviour in real time. How do we think and feel in response to the experiences we have, and how do they impact our beliefs, decisions and behaviours daily? How do our interests, cultural influences and our routines intersect with customer journeys? Understanding and leveraging emotional dynamics will increasingly become the new source of competitive advantage and drive dramatic improvements in engagement rates and purchase behaviour. As Maya Angelou famously said "…people will forget what you said, people will forget what you did, but people will never forget how you made them feel"
Measurement
The situation:
In 2020, best-practice measurement means cross-channel measurement. It's about touch point frequency and eliminating the digital vs offline media buckets. Kantar's recent study (the digital brand effect) proposed that the best performing campaigns, in terms of their impact on a business, is a combination of digital and offline, with two to five channels the optimum combination. Cross-channel analytics is key in understanding and delivering on this. In order to achieve this in a world which is valuing data and privacy more, and in which cookies are becoming less and less welcome, brands will need to place more value on correctly capturing, segmenting, and activating first- party data. Being able to match touchpoints to the same customer ID will allow brands to properly value these in context and avoid much of the problems that will come with less robust cookie-based measurement.
Our view:
We can expect to see brands looking to DIY measurement models, to give them a competitive edge, this means sophisticated cross channel predictive modelling, which is made possible via the power of neuro-networking or Deep Machine Learning which can cope with the complexity of data inputs and develop accurate predictions at speed. More specifically, this means shifting from the broad-brush AI to Deep Machine learning models measuring which touchpoints collectively drive the biggest impact.
Want to work together?
If you have a challenge to solve, we'd love to hear from you. Get in touch and leave your details, or feel free to call us direct.