Latest News
B2B Growth Marketing
The Linked-In B2B Institute: APAC Launch
In early February, Yango attended the APAC launch of The B2B Institute in Sydney. It's a new B2B think tank funded by LinkedIn to foster diverse thinking with a focus on effectiveness within B2B
This global marketing platform for LinkedIn included some intriguing presentations from serious researchers in the space – people as such as outspoken academic Mark Ritson, and research professor at the Ehrenberg-Bass Institute Jenni Romaniuk.
Although the event was heavily branded, it didn't come across as a blatant pitch for LinkedIn and was well balanced with whole-of-industry views and research. If you get a chance to attend any future events, we recommend going. In the meantime here's a quick summary of the main points presented that lead to B2B marketing effectiveness.
Share of Voice
No one will be surprised to hear that B2B brands that set their share of voice (SOV) above their market share (SOM) tend to grow. It's the level of Extra Share of Voice (ESOV), though, (the difference between SOV and SOM) that will determine  growth achieved. In a nutshell, the more a brand spends, the more it grows. SOV previously been more of a focus for B2C marketers however it was shown to be a key driver of effectiveness in B2B also, brand investment matters in B2B!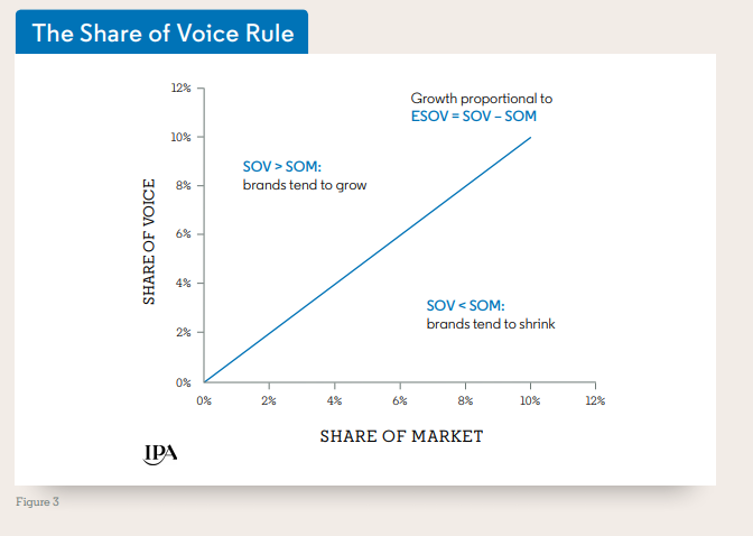 Harness the power of emotion
Great, so now you've convinced your CEO to up your SOV, you need to make sure the communications going out connect on an emotional level with your audience. Easily said, not so easy to do. Many B2B communications focus on rational, factual messages and forget that the decision maker is actually a human; emotions matter in business too. Emotional campaigns are better at brand building than rational messages and long-term brand building works in B2B the same way it does in B2C.
Balance brand and activation
Advertising investment should be balanced between long term brand building and short-term sales activation (e.g lead generation) as noted above. Investment in both is needed, but B2B appears to require more investment in activation (rational) messaging with a 45% brand, 55% activation split recommended (usually 60:40 to brand in B2C).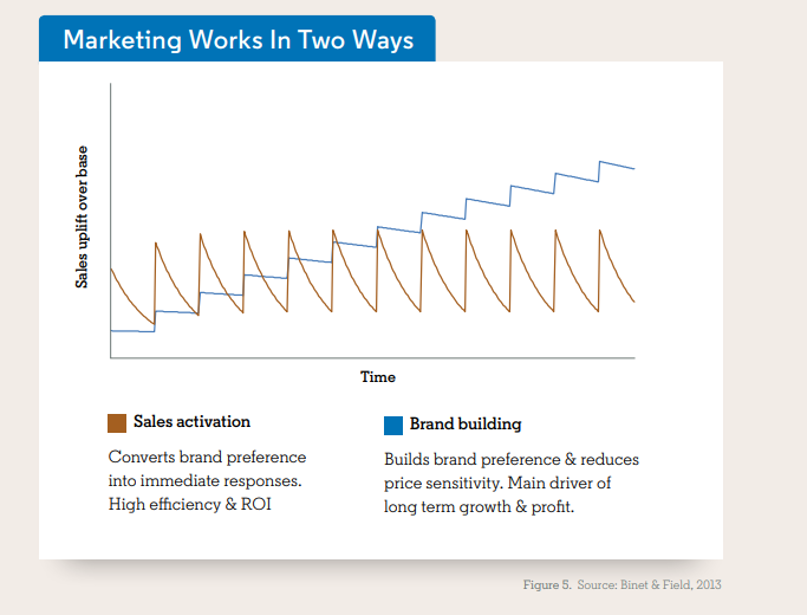 Expand your customer base
Customer acquisition strategies tend to be more effective than loyalty strategies. We've all heard the saying it's cheaper to upsell to an existing customer than find a new one, and although this might be true, it limits the potential for growth. The main way brands grow is selling to more people. Loyalty is important but new acquisition is more important for growth.
Overall it was a great event, well organised and with well researched points of view from presenters with solid credentials.
Want to work together?
If you have a challenge to solve, we'd love to hear from you. Get in touch and leave your details, or feel free to call us direct.