Automotive Brand
Driving more test drives year-round.
Selling cars is a long process.
This was the lesson this automotive brand learnt when looking to create a more sophisticated digital advertising strategy after beginning to lose market share to their competitors in the previous year.
Yango identified that the majority of this market share in 2017 was lost due to the brand not having a presence in market year-round across all channels (despite year-round demand), with a significant drop in online conversion during these periods.
Armed with the knowledge that most customers would buy once they actually test drove their cars due to the superior experience, Yango developed an always-on, multi-channel digital strategy – which improved their results tremendously.
It's what's under the hood that counts.
By having an always-on, multi-channel strategy; we captured conversions at times of the year when traffic/impressions were cheaper, improving overall performance – while still supporting new model launches.
This approach has been instrumental in channel planning for 2019, as it allowed us to see when certain channels performed best throughout the year.
Results improved significantly YoY as we created more touch-points along Auto's long decision journey.
Activity revved up, and never stopped.
Both in-channel and cross-channel optimisation worked together to drive ongoing performance improvements which never hit the brakes.
This led to not only more test drive booking, but also more engagement across the website – including people downloading brochures, configuring their ideal car, and finding a dealer. All of this at a lower CPA than the previous year.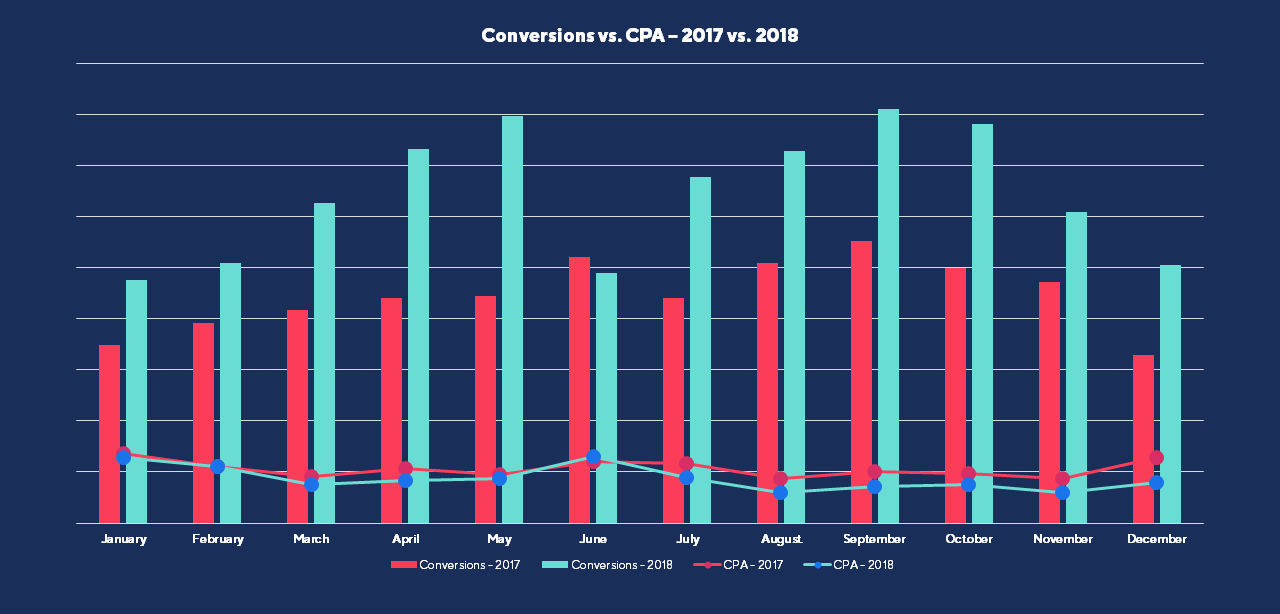 Programmatic Display
An always-on programmatic display strategy was the real hero of the strategy, being the biggest YoY difference maker for this automotive brand.
While we used the channel in 2017 to primarily support product launches – having a dedicated always-on prospect and retargeting strategy allowed us to optimise more consistently and create more touchpoints within the consumer decision-making process; ultimately converting users better.
Paid Search
While Paid Search was an always on channel in 2017, we improved results YoY in an increasingly competitive market by implementing a collaborative dealer strategy.
Working with the brand's network of dealerships to manage CPC bids and positions improved efficiencies at the bottom of the funnel and performance for not only the brand, but also the individual dealers.
Paid Social
Taking inspiration from the Programmatic Display strategy and creating a more detailed audience strategy which utilised audiences created from different funnel points and lookalike audiences based off these resulted in a significant improvement in both engagement rates and conversion rates.
By adding these additional audiences, we gained more points of optimisation to utilise through our strategy agnostic approach, and by improving engagement rates we were able to leverage Facebook's relevance algorithm to increase our reach and lower CPM's.
Want to work together?
If you have a campaign to run or challenge to solve, we'd love to hear from you. Get in touch and leave your details, or feel free to call us direct.