HOTHAM
Maximising the revenue opportunity for Hotham
Objectives
Increase lift pass and ski lesson revenue to new customers through the e-commerce channel
Engage and upsell to existing customers leveraging Hotham's existing first party data
Increase site traffic and engagement on the brand website
Strategy
Personalisation. Using a combination of owned and purchased data sources to target potential customers through different stages of the purchase journey (awareness, engagement, consideration, purchase) with relevant creative that reflects their position in the buying funnel.
The cutting-edge digital expertise at Yango helped us develop compelling paid digital campaigns to meet our business goals and deliver a significant and measurable ROI. The team provide personable, responsive service and are just great to work with.
David Vincent
Marketing Manager, Hotham Resort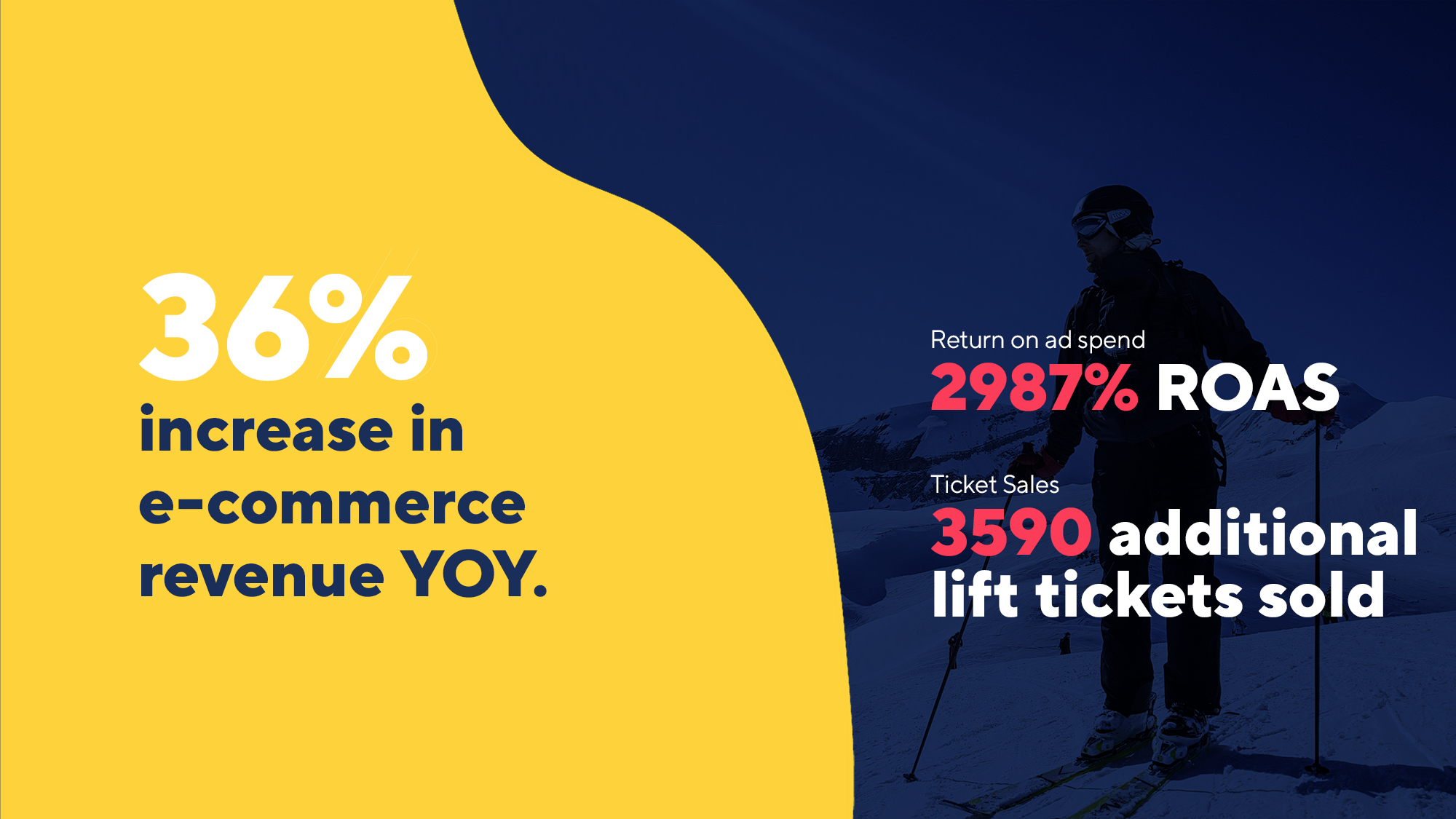 Execution
In collaboration with the Hotham marketing team, Yango created a multi-faceted performance campaign that delivered the resorts best results to date.
Initially we defined the audience and created 1st, 2nd, and 3rd party audience segments (including Roy Morgan Helix Personas) to clearly outline the segments we wanted to target. We then created a dynamic creative strategy to target customers as they moved through the purchase journey (awareness, engagement, consideration, purchase) across paid search, social, display and native advertising placements. This was underpinned by Hotham's email marketing campaigns to their database of loyal customers.
Display: Using high impact placements to create awareness and excitement on high reaching websites and environments including news, sport & weather.
Social: Upper funnel awareness to create excitement using inspiring imagery and photography of the resort. Promote engagement and consideration of Hotham as a destination for the ski season. This was planned to compliment the organic social campaigns that run targeting existing fans of the resort.
Native: Through the consideration phase, we used informative and exciting native placements to provide useful information on the resort and upcoming ski season.
Search: Conversion, demand capture once audiences are in market and ready to make a purchase.
Email: Prompt purchase, high conversion point for existing, loyal customers once they are ready to purchase.
Additional
Mapped the user journey to send relevant creative based on online behaviours and actions e.g. exited the shopping cart, visited a particular section of the website, interest in specific ticket bundle etc etc.
Leveraged the Google stack to create a google feed to serve dynamic product creative to the relevant user as conditions and offers changed throughout the year
Engaged LiveRamp identity link technology to unify first party data audiences in Facebook ads manager
A bespoke measurement system was set up in Google Analytics alongside our website tagging strategy that enabled us to capture revenue and product sold on the site enabling media performance and ROAS (return on advertising spend) tracking.
Want to work together?
If you have a campaign to run or challenge to solve, we'd love to hear from you. Get in touch and leave your details, or feel free to call us direct.