SWISSE VITAMINS
Coles purchase data proves sales uplift for Swisse
Connecting online activity to in-store sales for FMCG's can be difficult to prove
Like many FMCG advertisers, Swisse understand the importance of targeted online media but were finding it hard to prove how that activity contributes to in-store sales. Yango partnered with Coles loyalty program flybuys to create an experiment looking at the purchase behaviour of members who had been exposed to media activity, versus those that have not been exposed to the advertising message (control group).
The media buy consisted of targeted, 15 second online video placements within premium environments (e.g seven plus, ten play, news.com.au, smh.com.au). Using flybuys members purchase data we were able to target known Coles shoppers in "shopper style" segments that align with the target market such as "feed your family" and "main grocery buyer".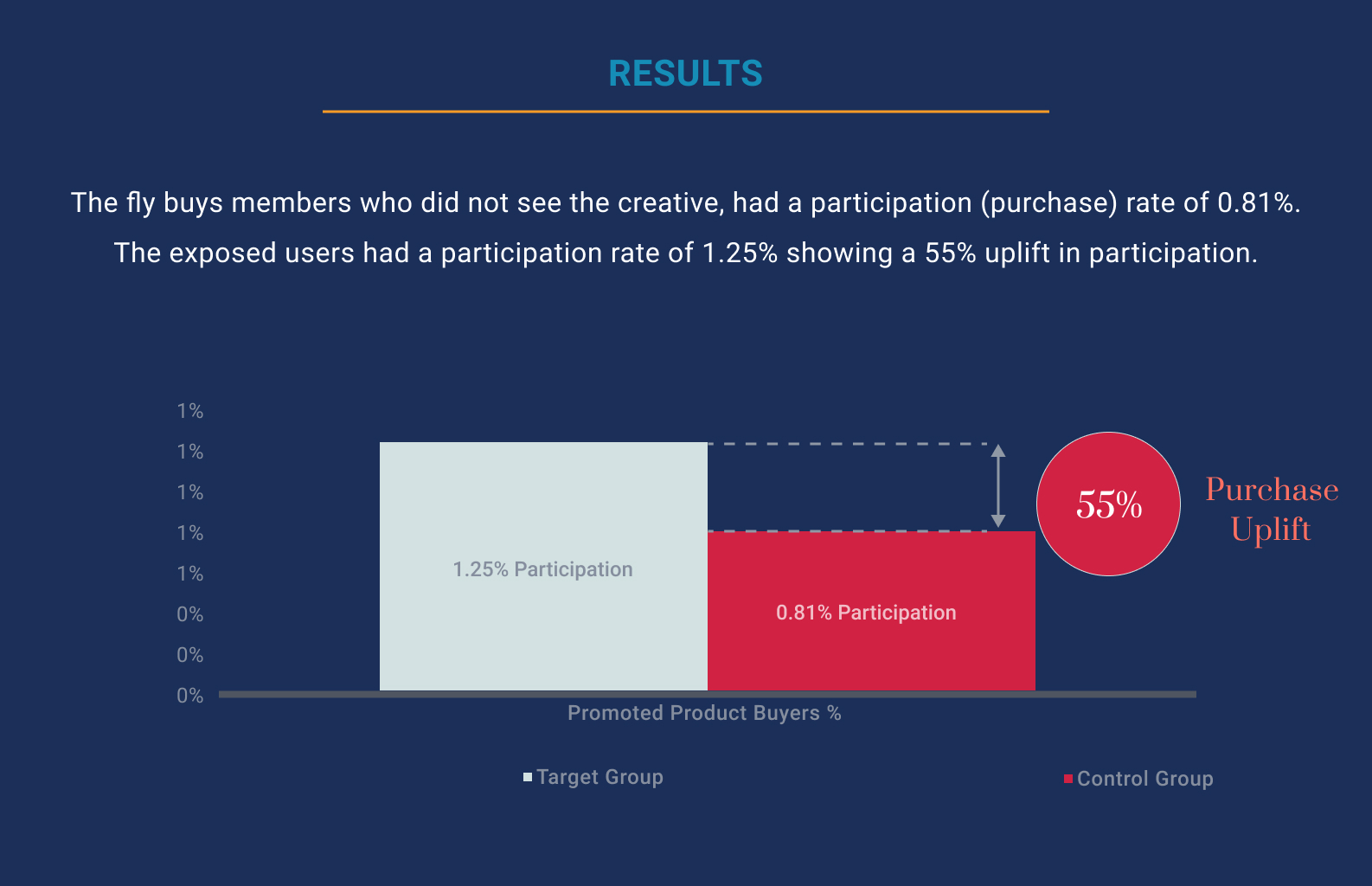 Shoppers exposed to the advertising message, were more likely to purchase the product
Overall the targeted flybuys audience drove a 55% higher incidence of an in-store purchase for members that were shown the advertising message against those that were not, with 1.25% of grocery buyers that were shown the advertising message participating in an in-store purchase of the product at a Coles supermarket.
The campaign was shown to directly increase product sales in store, the most important media metric of all.
Want to work together?
If you have a campaign to run or challenge to solve, we'd love to hear from you. Get in touch and leave your details, or feel free to call us direct.