Vision Super
What makes a super fund super online?
Vision Super wanted to get smarter with their online hustle.
As a challenger in the Industry Super space, Vision knew that if they wanted to connect with consumers, they needed to do things differently. They'd never been shy of investing in digital media, but after working with a few different agencies, they weren't sure which of their tactics were (and weren't) working. They came to us wanting to review their position, look at their options and work out a strategic plan of attack.
Back to basics, and building from there.
After working closely with Vision to understand what they wanted to achieve, we took a long hard look at their existing set-up, challenged a few fundamentals, and proposed a plan to build on several components that were already working well.
We knew that it would also be critical to make a seamless transition from Vision's previous agency to ours, and had a plan in place to prevent disruption.
The uplift was immediate, and we've only just begun.
After a smooth transition, we began executing our strategy and optimising Vision's online activities. We saw improvements very quickly, including: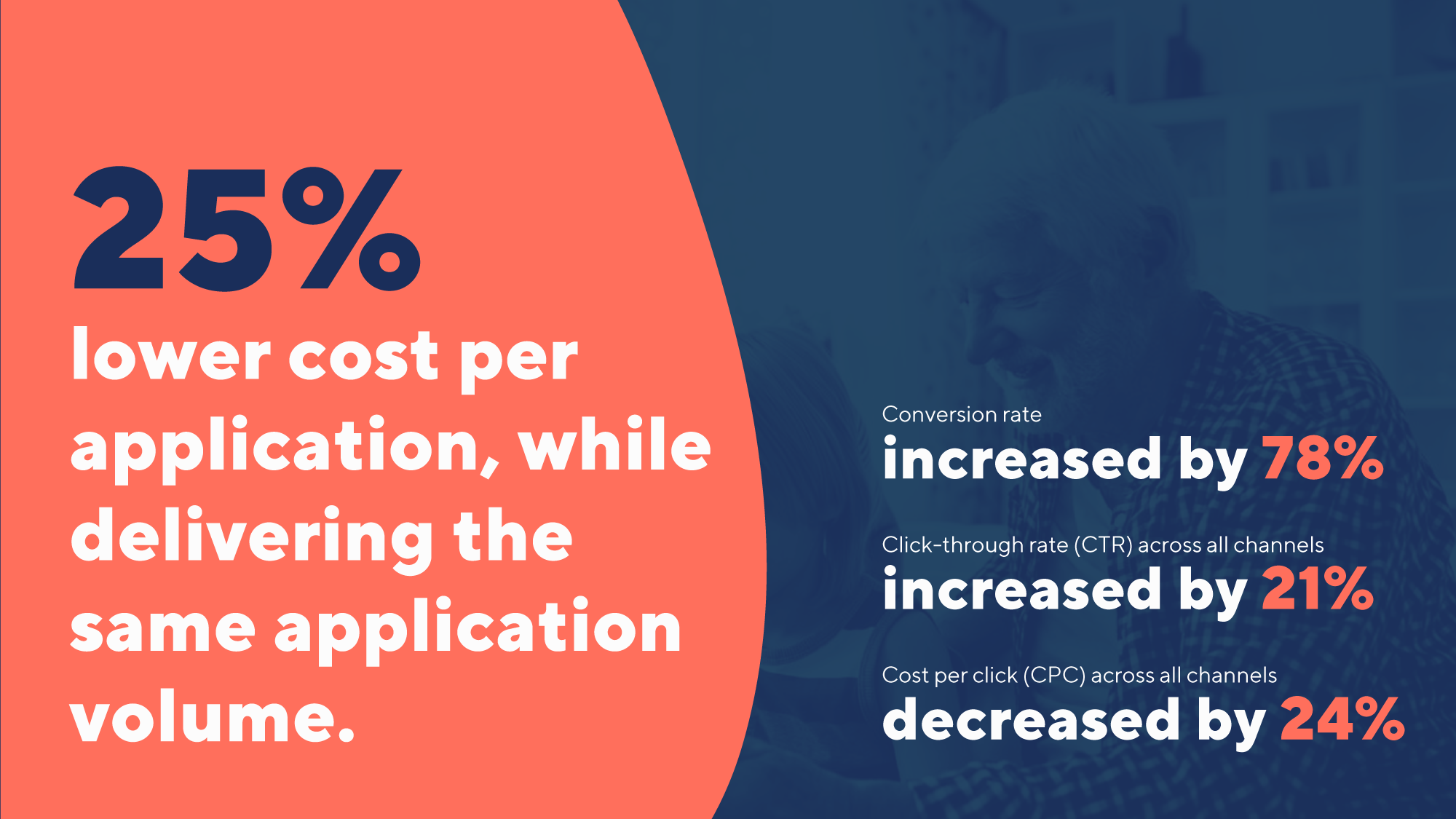 Strong foundations to build on.
Now, we're building on this by implementing a strategic initiative roll out plan (SIROP), which will enable us to keep making the most of every cent Vision spends on digital media. Our SIROP includes:
Consultation to develop a better understanding of Vision's customer base, and the best ways to engage them online.
Ongoing measurement of digital activities, including tagging audits, call tracking and attribution modelling.
Continual improvement of Vision's website, including migration to a new platform, conversion rate optimisation, enhanced SEO, and content auditing.
Setting up Vision for optimal performance in future by developing a digital testing framework (which includes testing of new channels, new ad formats, different audiences, etc.), and restructuring their search account.
Current Performance.
Yango implemented a longer term strategic plan for Vision that is ever evolving their always on performance campaign and helping to grow their business moving forward in a more holistic way.
As part of this we've worked through several initiatives, including custom attribution modelling, a strategy for becoming the default super fund for employers (which bring many personal/employee customers with them), audience strategies, SEO/Content projects, and Conversion Rate Optimisation.
We reviewed their existing measurement setup and identified tagging and analytics issues created by the previous agency – fixing these to provide a more accurate view of measurement. Calls from users driven to their website is an area which they had no visibility on – Yango proposed a solution to this incorporating a restructure their call centre/processes in order to make this a measurable channel.
Want to work together?
If you have a campaign to run or challenge to solve, we'd love to hear from you. Get in touch and leave your details, or feel free to call us direct.